Back To Breast Augmentation Gallery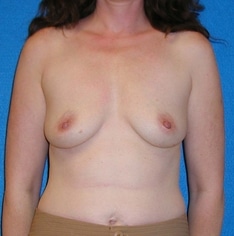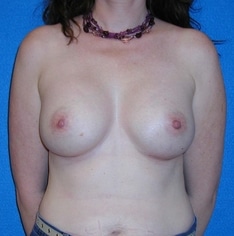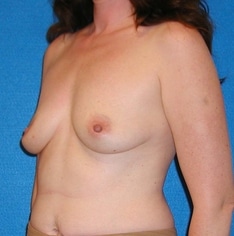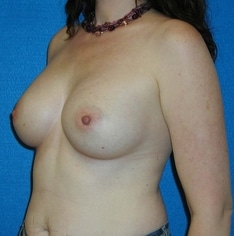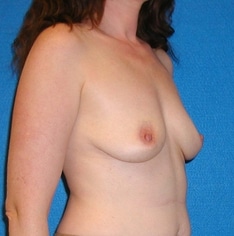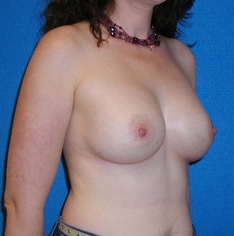 Description:
After having two children, this 38-year-old mother was dissatisfied with her breasts. At 5′ 11″ inches tall and 150 lbs, she had a healthy physique, but after her pregnancy she had developed excess breast skin and loose breast tissue at the same time as she lost breast volume. She came to see Dr. Green seeking a Sacramento breast augmentation to restore fullness and shape to her breasts.
Preoperatively, this patient's bra size was 36/38A. During our consultation she specified that she wanted to be no larger than a C cup bra size. In her surgical procedure I placed 350cc smooth round moderate-profile silicone gel implants through an incision hidden below the breast mound. This type of incision allows more complete access to the breast tissues, so that I can place the implant very precisely either over, partially under, or completely under the muscle of the chest wall. Most patients, like this woman, will choose to have their implants placed partially below the chest muscles to create a more natural curve from the upper chest to the implant.
Postoperatively, this patient now wears a 36 to 38C cup bra. She is very pleased to have regained her breast fullness and feminine physique. She is more confident and comfortable with her breasts and enjoys looking and feeling more like her pre-pregnancy self. Her recovery was normal, and altogether she is very pleased with the outcome of her plastic surgery in Sacramento.
---