What Breast Augmentation Can Enhance
Breast Augmentation Options
When it comes to breast augmentation, there is no one-size-fits-all system. Everyone's body is different, which is why there are so many options, from implant type to incision location. Dr. Green will use his artistic eye to evaluate your specific needs during your consultation and determine which implant options will give you the personalized, stunning results you want.
Implant Type
Saline
• Silicone shell filled with a sterile saltwater solution
• FDA approved for women 18 years and older
• More affordable than silicone implants
• Usually requires a smaller incision than silicone implants because implants are filled with saline after insertion
Silicone
• Silicone shell filled with silicone gel
• FDA approved for women 21 years and older
• Lower risk of rupture and rippling
---
Implant Placement
Submuscular
• The implant is placed under the pectoral muscle
• Lower risk of capsular contracture, visible rippling, and bottoming out
• Less interference with mammographic studies
Subglandular
• The implant is placed below the breast tissue but above the pectoral muscle
• Less pain and a shorter recovery
• Ideal for patients with sufficient breast tissue to cover the implant
---
Incision Location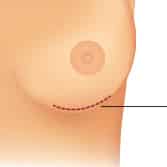 Inframammary
• The incision is placed under the breast fold
• Allows the surgeon to have greater control over implant placement
• Scar can be easily hidden by clothing
• Can be used with saline or silicone implants
Periareolar
• The incision is placed around the areola
• Allows the surgeon to have moderate control over implant placement
• Minimal scar visibility
• Usually only performed using saline implants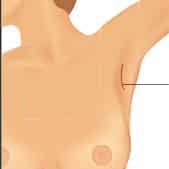 Transaxillary
• The incision is placed in the armpit
• No visible scarring on the breasts
• Usually only performed using saline implants
---
Combinations
Breast augmentation may be combined with liposuction, tummy tuck, and other enhancement procedures to achieve the most pleasing body contouring results. To correct droopy breasts that lack volume, you may opt to pair breast augmentation with breast lift surgery. Combining the two procedures results in more symmetrical, youthful, and supple breasts. To correct post-pregnancy breast volume loss and sagging skin around the midsection, you may choose to pair breast augmentation with a tummy tuck. Some patients seeking more than one body enhancement procedure will combine them for added convenience.
---
Breast Augmentation Concerns
Recovery
Patients can expect some soreness, swelling, and bruising following breast augmentation. Most discomfort dissipates after a few days, and patients may return to work after one week. Strenuous physical activity should be avoided for three weeks, and exercises engaging the chest muscles should be avoided for six weeks. Breasts will be noticeably larger and firmer immediately after surgery, but the long-term results of breast augmentation become more pronounced in three to four months.
Scars
Because incisions are placed in discreet locations, any scars usually go unnoticed. Over time, any visible scarring is likely to fade.
Cost
The cost of breast augmentation depends greatly on several factors including (but not limited to) technique, implant type, and anesthesia fees. At your consultation appointment, Dr. Green's financial coordinator will be able to calculate the costs for your unique procedure.
Pain
To manage any pain-related discomfort, patients may take oral pain relievers as recommended by Dr. Green.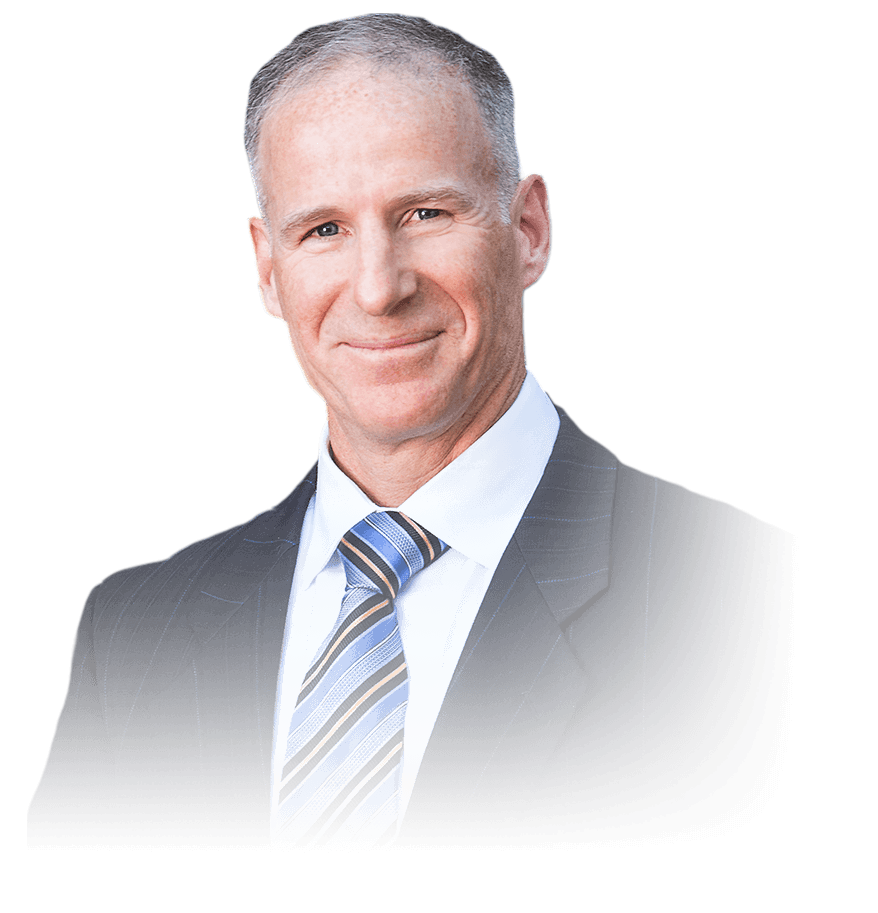 The Art of Plastic Surgery
Surgical skill can be learned, but surgical artistry is something a person must be born with. Dr. Scott Green has the inherent aesthetic and anatomical understanding necessary to deliver results of utmost transcendence to all of his patients. By applying his irrefutable grasp of beauty and state-of-the-art surgical techniques, Dr. Green sculpts his patients' contours for the most dazzling and customized outcome.
"Every block of stone has a statue inside it, and it is the task of the sculptor to discover it." – Michelangelo di Lodovico Buonarroti Simoni
Our Patients Love Their Results
"Despite my own research and various consultations, it wasn't until I met with Dr. Scott Green, that I felt hopeful and secure about the idea of cosmetic plastic surgery in Sacramento. He was very clear and informative without being overwhelming. Additionally, Dr. Green was very sensitive, as was I, when discussing the option of a breast lift and/or breast augmentation."
---
"During the entire process I have really appreciated your kindness and sensitivity to my body issues. You were careful to advise me on what was the best treatment strategy to achieve the best results, and I am thrilled with the outcome. You and your staff were warm and patient with me, explaining what to expect clearly and were very supportive with any concerns I had."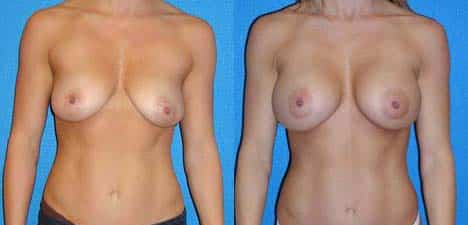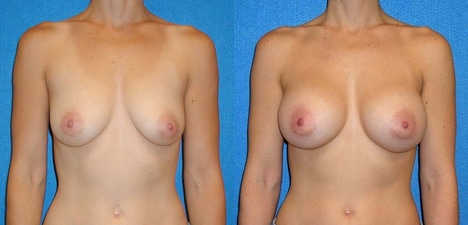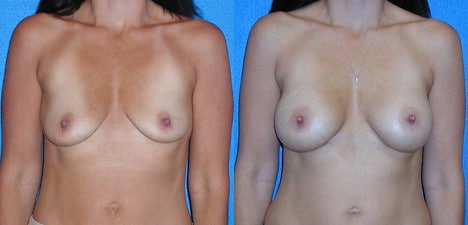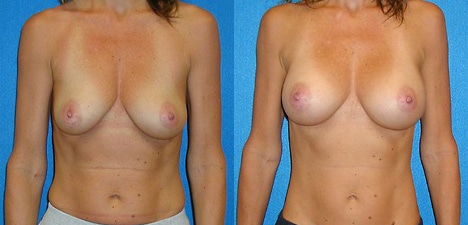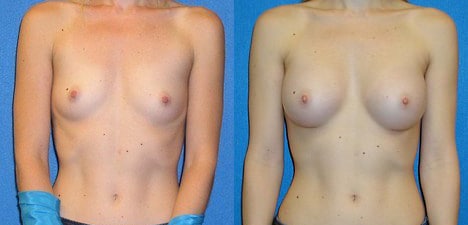 Frequently Asked Questions
How long is breast augmentation surgery?

Breast augmentation takes about one to two hours.

Will I be able to breastfeed with implants?

Yes; implants do not generally interfere with the ability to breastfeed. Discuss your concerns with Dr. Green, and he will help you determine the best approaches to ensure that you can breastfeed after breast augmentation.

Should I quit smoking before undergoing breast augmentation?

Yes. Smoking interferes with the healing process and should be avoided for three weeks before and three weeks after surgery.

Can breast implants harden?

The implants themselves do not harden, but hard scar tissue can form around the implant and squeeze it. This is called capsular contracture and can occur with both saline and silicone implants. This is one of the risks of breast augmentation that will be discussed with you at your consult.