Neck lift surgery is an increasingly popular procedure, and there are a variety of different reasons why patients elect to have it performed. For some patients, their necks have aged sooner than their faces and what they desire is to restore symmetry between their necks and faces. Some patients have recently lost weight and they have excess skin around their neck. For other patients it is simply a matter of genetics leaving them with too much fat or skin around their necks. Many patients who complain of having a fleshy neck, jowls, neck banding, or a "turkey waddle" can benefit from this procedure. It isn't age that determines the need for a neck lift. In Sacramento, many younger people benefit from this cosmetic surgery procedure in Sacramento as well. Occasionally, patients choose to have a neck lift with their facelift procedure in order to present a more uniform, natural look.
The effect of a neck lift may make a profound improvement in your overall appearance, without revealing that you have undergone a cosmetic procedure. Many men and women who have undergone a neck lift are often thought to have lost a lot of weight or "toned up" rather than having had surgery. You might consider a tummy tuck in Sacramento as well for a firmer abdominal area.
All About Necklift Surgery – Plastysmaplasty
Reshaping the neck can be done as an isolated procedure or in conjunction with other cosmetic surgeries such as a facelift. Patients who undergo a neck lift procedure should expect to have some swelling and discomfort that will subside within a few weeks. During the recovery period, doctors usually have patients wear a compression garment for several days. This garment helps improve blood circulation, minimize swelling, and flush out potentially harmful fluids. The compression garment can allow the patient to heal from their neck lift faster and minimize the amount of downtime while providing comfort and support to the neck.
Patients should be able to start seeing the results of their necklift within a week following surgery. Patients will notice more definition in their neck and under the jaw line.
How Necklift Surgery is Performed
The neck lift takes about 2 to 3 hours for Dr. Scott Green to perform. If combined with a facelift or other cosmetic procedure it will, of course, take longer. The neck lift is actually a combination of procedures. The first is Cervicoplasty, where excess skin is removed. The other is Platysmaplasty, where neck muscles are removed or altered. You may also wish to have Dr. Scott Green perform neck liposuction ("lipo") in Sacramento to remove unattractive fatty deposits.
During cervicoplasty, 2 incisions are made either under or behind the ear, in an inconspicuous location. When combined with a platysmaplasty, a small incision is made under the chin. Sections of skin are trimmed, lifted into place and sutured. Then, a section of fat and muscle is removed and the ends are sutured together at the front of the neck. The skin can be brought together under or behind the ear to provide a smooth and firm skin texture.
As with any cosmetic surgery, be sure to follow your plastic surgeon's instructions regarding taking medications and vitamins, eating, drinking and ceasing smoking.
Neck Lift FAQ
How Long Will Neck Lift Surgery Results Last?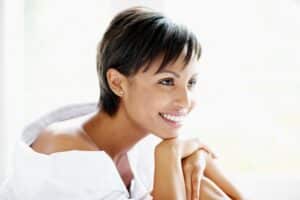 Do not judge your results too quickly after surgery, as the final results may take six months to materialize. Allow time for the swelling to subside and the neck to heal into its final position.
The results from neck lift surgery typically last around a decade. Understand that while the procedure reverses the signs of aging, it does not permanently halt aging. As the years pass, your skin will start to sag and form wrinkles again.
Patients who protect their necks from direct sun exposure and apply recommended skin care products to the neck are more likely to extend their neck lift results for as long as possible. Maintaining a healthy diet is also useful to prevent fat from reaccumulating in the neck region.
How Much Does Neck Lift Surgery Cost?
Because neck lift is customized to the needs of each patient, the price of neck lift surgery will vary from person to person. It is largely dependent on the extent of the work being requested. In addition to the cost of the surgery itself, patients will also be responsible for covering the costs of anesthesia and other hospital fees.
After assessing your neck during a consultation, Dr. Scott Green will quote a price so that you can make an informed decision.
What Is Recovery from the Neck Lift Procedure Like?
Patients should plan for plenty of rest in the days and weeks following surgery, always keeping their heads elevated and compressions bandage on to accelerate healing. Expect some pain and swelling, which should be manageable with medication prescribed by Dr. Green.
Patients generally feel well enough to return to work after 10 to 14 days. However, strenuous exercise and work should be put off for a couple of months to give the neck ample time to heal.
What Is the Difference Between Neck Lift and Facelift?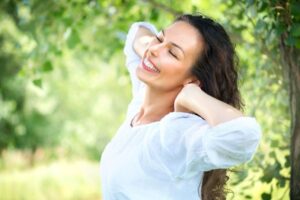 Though all of Dr. Green's procedures are customized to treat the individual needs of the patient, most facelifts will include aspects of neck lift to rejuvenate the lower half of the face and neck simultaneously. Not all patients have significant lines above their chins, however, so neck lift is the preferred procedure for those who want to concentrate on the loose skin and fat deposits beneath the skin.
Who Is a Good Candidate for Neck Lift Surgery?
People who are unhappy with having loose, sagging skin along the neck and fat deposits beneath the chin and who have reasonable expectations of the surgery's results are generally considered good candidates for neck lift. Most neck lift patients are over the age of 40, since that is most often when signs of aging start to manifest on the neck.
To undergo elective surgery, patients should be non-smokers who are in good health overall. Dr. Green will confirm that you are suitable for the procedure during a consultation. To schedule an appointment with Dr. Green at either his Sacramento or Granite Bay, CA office, send us an email.
How to Schedule a Neck Lift Consultation
If you're considering a neck lift, this information will give you a basic understanding of the procedure: when it can help, how it's performed, and what results you can expect. It can't answer all of your questions, since a lot depends on the individual patient. Please request a consultation with Dr. Scott Green to discuss what a neck lift can do for you or call 916-929-1833 for your appointment.