Facelift Surgery Benefits
Facelift Procedure Techniques
Facelift surgery provides comprehensive enhancement to the midface and jawline area. The procedure lasts between four and five hours, as Dr. Green handles each case with meticulous care and precision. This tedious approach ensures that all patients achieve optimal results and enjoy their rejuvenated aesthetic for years to come.
Traditional Facelift
During a traditional facelift, incisions are hidden within the hairline above the temples. These incisions continue down the front of the ear and follow around to the hairline behind the ear. Through these openings, the submuscular aponeurotic system (SMAS) can be manipulated to correct muscle laxity. The cheek area is lifted, and excess skin is removed, enhancing the contours of the lower face.
---
Mini Facelift
A mini facelift procedure involves creating short incisions within the hairline at the temples. The incisions follow down and around the ears, ending within the hairline behind the ears. The targeted skin is separated from the muscles and redraped for a more youthful appearance. Finally, excess skin is removed, and the incisions are carefully sutured closed. This technique helps enhance jawline definition and reduces the appearance of jowls.
---
Neck Rejuvenation
Cervicoplasty is a technique that involves removing excess skin and fat from the neck area. The result is a firmer, smoother surface of the neck.
Platysmaplasty involves tightening the neck muscles through a small submental incision to eliminate the appearance of neck banding.
---
Fat Transfer
Over time, the face begins to lose youthful volume, producing an aging and exhausted appearance. Fat transfer is a natural and long-lasting alternative to dermal fillers that involves harvesting fat from the patient's body and injecting it into hollowing areas of the face. This technique can be used to replenish recessed features, such as:
Hollow temples
Nasolabial folds
Eyelid/cheek junction
---
Combinations
Some patients benefit from combining facelift surgery with additional facial rejuvenation techniques. Facelift surgery can be performed in conjunction with any of the following procedures:
---
Facelift Recovery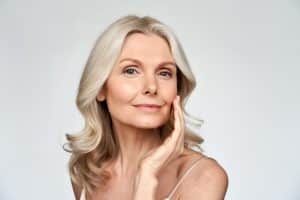 Patients can expect some discomfort, swelling, and bruising after facelift surgery. It is recommended to recline rather than lie down to minimize swelling and ensure maximum comfort during the initial stage of recovery. While patients are advised to walk around as soon as possible after surgery, they should refrain from bending over and heavy lifting for at least two to six weeks. Strenuous activities and makeup application must be avoided until the surgeon has determined the patient is ready. All patients are given detailed aftercare instructions that reflect their custom surgical plan during their initial consultation.
Scarring
While facelift surgery may result in some degree of scarring, all incisions are placed in discreet locations that are nearly imperceivable. All scars tend to fade with time. Silicone-based creams like bioCorneum® or specialized silicone strips can be used after the incisions have healed.
Pain
Patients may manage any discomfort following their facelift procedure using oral pain medication. Pain medication is typically only necessary during the early stages of recovery.
Facelift Cost
The cost of facelift surgery depends on several factors that may include the technique used, the extent of correction required and anesthesia fees. You will receive a cost estimate based on your customized facelift procedure during your initial consultation with Dr. Green. While facelift is an elective surgery that is not covered by medical insurance, Dr. Green's office does accept financing options from M-Lend Financial Services and CareCredit to help you make payments toward the cost of the procedure.
FACELIFT RISKS
Overall, the risks and complications associated with facelift surgery are exceedingly rare, particularly when the patient chooses a skilled surgeon and follows aftercare instructions. Potential risks include:
Infection
Bleeding
Pain
Blood clots
Nerve injury
Ongoing swelling
Significant scarring
Irregular cardiac activity
FACELIFT TESTIMONIALS
Learn how Dr. Green's facelift patients describe their surgical experience and results in their own words:
"My friends all say I look 20 years younger, and I feel 20 years younger. My husband tells me daily how wonderful I look. He now has decided to have a facelift also. This has been the best experience in my life." – L.H.
"I'm so grateful to Dr. Scott Green for doing such a fantastic job on refreshing and rejuvenating my neck and face. If you've ever thought about investing in yourself in this manner, I highly recommend Dr. Green! He and his medical team provide excellent care & support after your surgery, making you feel comfortable and secure with your decision!" – C.S.
"I could not be happier with the results of my facelift! Such natural results that people do not have a clue I have had anything done except they can't figure out why I look 15 years younger! They think it's my shorter haircut. So thrilled I chose Dr. Green." – C.G.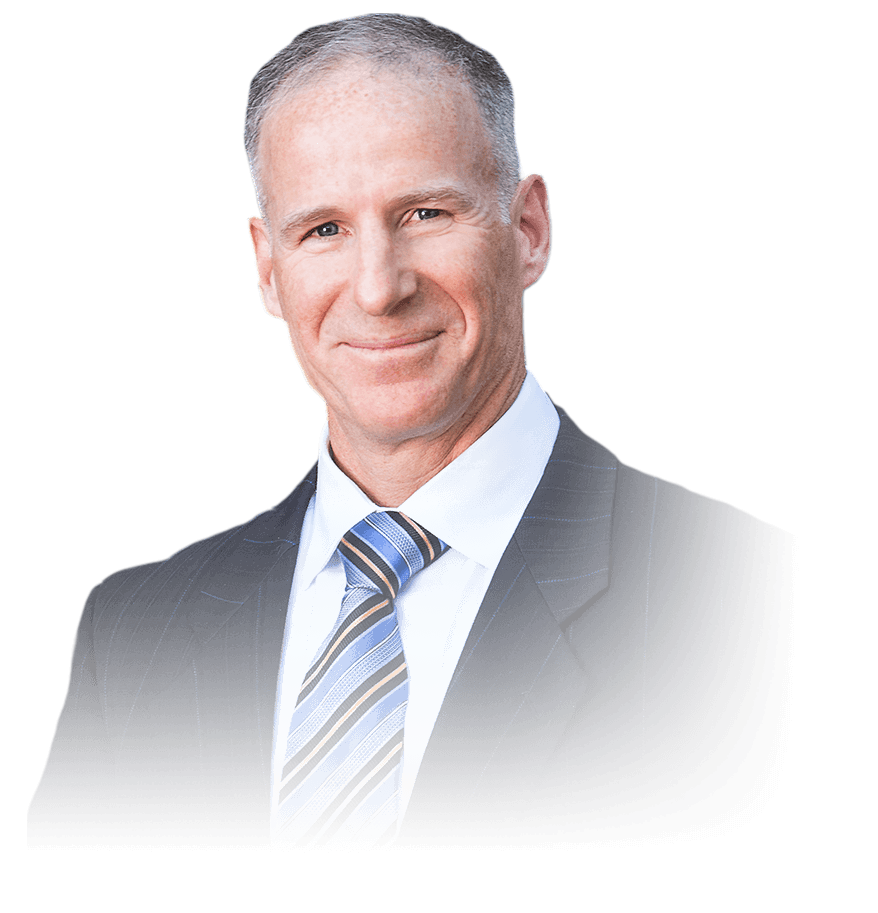 The Art of Plastic Surgery
Surgical skill can be learned, but surgical artistry is something a person must be born with. Dr. Scott Green has the inherent aesthetic and anatomical understanding necessary to deliver results of utmost transcendence to all of his patients. By applying his irrefutable grasp of beauty and state-of-the-art surgical techniques, Dr. Green sculpts his patients' contours for the most dazzling and customized outcome.
"Every block of stone has a statue inside it, and it is the task of the sculptor to discover it." – Michelangelo di Lodovico Buonarroti Simoni
Frequently Asked Questions
At what age can I undergo facelift surgery?

Adult patients can undergo facelift surgery at any age, but not everyone qualifies for the procedure. Some patients can achieve their cosmetic goals with other standalone procedures, such as brow lift, neck lift, or eyelid surgery.

How long after undergoing a facelift procedure can I return to work?

Because you will be unable to drive for the first week of your recovery, it is likely you will stay home from work during that time. However, every case is different, and your at-home recovery period may vary depending on what your surgical plan entails.

Should I quit smoking before undergoing facelift surgery?

Yes, absolutely. Smoking or any other tobacco use can hinder the healing process and adversely affect your facelift results. Patients should refrain from using tobacco products for three weeks before and after their surgery.

How Long Does Facelift Last?

Most facelift procedures are completed in a few hours, though the precise amount of time will depend on the extent of work necessary to rejuvenate your face.

As for the results, your facelift should keep your face looking younger for close to a decade. While facelift reverses the signs of aging, it cannot stop aging entirely, so wrinkles and sagging skin will start to reappear. If you remain a good candidate for facelift, you may consider a second facelift to rejuvenate your face again.

Why is facelift often called the "gold standard" in facial rejuvenation?

Facelift has the twin distinction of being not only one of the oldest plastic surgery procedures, but also still the best way to dramatically trim years from your facial appearance. The first facelifts were performed more than 100 years ago, and procedures that address facial muscles in addition to tightening skin have been perfected over the past 50 years.

Innovative surgical techniques and new technology have made the surgery more effective and appealing than ever before, with the most natural-looking results. That is one reason more than 120,000 Americans chose facelift last year, according to the American Society of Plastic Surgeons.

If I notice sagging or droopiness in a few years, will it be necessary to repeat the procedure?

With facelift, patients typically benefit from a decade of rejuvenation. When the laws of gravity and time begin to wear away some of the gains you achieved with facelift, there are myriad options to consider, from noninvasive to surgical, including an encore facelift procedure.

Dermal fillers are an increasingly popular choice for adding subtle volume and smoothing out wrinkles. Most clients who choose dermal fillers have never had a facelift, and use these convenient injectables as a way to manage and reverse signs of aging, including fine lines and creases. Dermal fillers work by not only adding volume, but also stimulating the production of collagen and elastin, the natural proteins your body uses to sustain the tone, strength and flexibility of skin. Dermal fillers are so effective at restoring a youthful appearance to the complexion that this option is sometimes referred to as "liquid facelift."

Other options to touch up a facelift or improve facial appearance without surgery include laser skin resurfacing, microdermabrasion, chemical peels, microneedling and one of the newest technologies: radiofrequency (RF) energy treatment, which firms skin by triggering collagen production and shrinking moderate amounts of fat. FaceTite and Morpheus8 are two of the most popular RF choices.

How can I avoid an artificial "pulled" or "windswept" look?

Most of us can remember a time when the tabloids we scanned at the supermarket checkout line regularly featured celebrity facelifts. The photos were breathtaking, but usually not in a good way. Facelifts performed in earlier decades sometimes ended up looking unnatural, or worse.

Today's more advanced surgical techniques have dramatically improved outcomes, and even celebrities have learned not to overdo it. The best results come from targeted, subtle modification, not indiscriminate stretching and excision of skin.

Even though surgical procedure has advanced far beyond what was possible just a short time ago, it is still prudent to keep in mind these basics when choosing a surgical procedure — and surgeon: Always look for a plastic surgeon with a depth of experience; someone who has performed many successful facelifts. Review a doctor's gallery of before-and-after photos, and make time to share your goals and expectations during a personal consultation. During this conversation, be sure to gauge your doctor's philosophy of plastic surgery — whether he or she takes a prudent, moderate approach or advocates major changes in a single procedure. That one factor could be the difference between a "pulled" or "windswept" look and a result you will enjoy for years.

What Is The Difference Between Facelift For Men and Women?

Because the qualities that make men and women attractive are not the same, facelift surgery is different for each sex. With female patients, Dr. Green focuses on creating a smooth and soft neckline. With male patients, he strives to create a sharp, defined jawline that enhances their overall handsomeness. Dr. Green is experienced performing facelift on both sexes.

How Soon Can I Exercise After Facelift?

Dr. Green advises that you wait at least three weeks following surgery before incorporating strenuous exercise back into your routine. You are encouraged to take walks during those initial weeks, as moderately paced activity can help to get your blood circulation up, which accelerates the healing process.