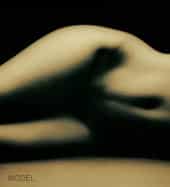 Sculpt the Body You Want
Sometimes a patient wants more than a "fine tuning" and more dramatic results are desired. For those patients a lower body lift can provide a marked improvement in their abdomen, buttocks and thighs. This cosmetic surgery procedure in Sacramento offers a re-shaping of these perennial problem areas.
Patients who have undergone bariatric surgery, or who have otherwise experienced substantial weight loss may be left with circumferential skin sagging. These patients may obtain very favorable results from a body lift or circumferential Torsoplasty. For them, the lower body lift offers a powerful and transforming remedy to a challenging cosmetic problem that will not respond to diet and exercise.
The lower body lift is really three procedures in one: thigh lift, buttock lift, and tummy tuck in Sacramento. By uniting these procedures the patient is able to realize the synergistic and transforming effect of a lower body re-sculpturing. With this procedure, the patient receives the rejuvenating effect of reversing the skin sagging associated with substantial weight loss or aging. Liposuction may help Sacramento patients address specific needs by complementing a lower body lift and optimizing their results from body sculpting. Dr. Scott Green's skills and expertise allow him to preserve a patient's natural symmetry and harmony, but in a more attractive shape and contour.
All About Lower Body Lift Plastic Surgery
The lower body lift is a significant operation with significant results. Because of its involved nature, it is performed in our facility. In preparation for the lower body lift, the surgeon will make extensive markings on the patient's body, indicating where the incisions will be made. The surgery is performed under general anesthetic; with the patient fully unconscious for the duration of the lower body lift procedure.
How a Lower Body Lift Surgery is Performed
There are three specific stages in which the surgeon conducts a lower body lift. In the first two stages, the patient is lying on the side, and excess skin and fat tissues are removed from the buttock and hip/thigh areas. The final stage is similar to the normal tummy tuck and removes excess skin and fat in the abdominal area, tightening abdominal muscles. The incisions used in lower body lifts are designed to be hidden by the swimsuit or underwear, and usually run circumferentially around the upper thigh.
Following the completion of the lower body lift, drains are placed in the incisions to prevent fluid collection. Dressings are applied, and in some cases, a girdle-like pressure garment.
Recovery Following Treatment
Recovery time is variable, depending upon the patient. However, most patients are able to return to non-strenuous work within two to four weeks post-surgery. Swelling, bruising and some discomfort in the areas of the surgery are expected. These symptoms are almost always readily controlled through the administration of routine pain medications that can be prescribed by Dr. Green. Compression garments should be worn for two to four weeks. These garments are designed to promote healing and reduce swelling at the surgical sites.
This procedure does result in some scarring, the extent of which will depend upon the amount of skin removed. However, most scars resulting from a lower body lift can be hidden by most styles of swimsuits and underwear. As with any Sacramento cosmetic plastic surgery procedure, be sure to follow your plastic surgeon's instructions regarding taking medications and vitamins, eating, drinking and ceasing smoking.
Your First Step
Unlike some Sacramento plastic surgeons, Dr. Scott Green places great importance on the value of the in-person consultation. He looks forward to meeting with you to learn more about your aesthetic goals. Request a consultation with Dr. Green online and discover what results you can achieve through a body lift and other body contouring cosmetic surgery options.
Lower Body Lift FAQ
Who Is a Good Candidate for Lower Body Lift?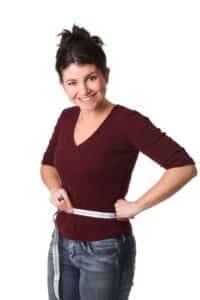 Patients who are most suited for lower body sculpting are those who have seen major weight loss, be it by bariatric surgery or diligent diet and exercise. Generally, extreme weight loss leaves behind excess skin that not only looks unpleasant, but can also hinder your ability to move around normally or wear many kinds of clothes.
If you are a non-smoker in good overall health who believes you would benefit from procedures like tummy tuck, thigh lift and buttock lift, you can schedule a consultation with Dr. Green to confirm whether you would be a good candidate for these surgeries.
When Is the Right Time to Get Lower Body Lift?
Following weight loss, Dr. Green recommends that you wait at least six months after your weight has stabilized to give your body time to adjust. In some cases, the skin will contract naturally, either eliminating the need for surgery or cutting down on the amount of loose skin Dr. Green will need to extract.
After weight loss, not everyone has an easy time adjusting to this new lifestyle. Therefore, it is also important to allow yourself time to become comfortable with and committed to steady habits, since subsequent weight loss or gain can undo the work achieved from lower body lift.
How Much Does Lower Body Lift Cost?
The price of lower body lift differs from patient to patient. After examining your body to determine which areas will need attention and the amount of skin that will need to be removed, Dr. Green will be able to provide you with an accurate cost for the surgery.
Health insurance will sometimes cover some or all of lower body lift procedures for patients who have lost a remarkable amount of weight. You can discuss that, as well as financing options, with Dr. Green's helpful staff.
Do I Need to Get All of the Surgeries with Lower Body Lift?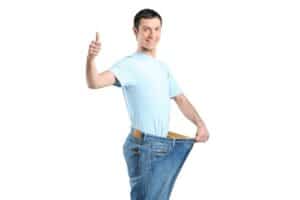 Lower body lift is a highly customizable procedure that addresses your specific concerns. Just because this body contouring procedure often combines thigh lift, buttock lift and tummy tuck does not mean that each of these surgeries will be necessary or appropriate for you. Together, you and Dr. Green will work out a precise surgical plan that will best enable you to look and feel great following your remarkable weight loss.
For example, some patients may want to firm up the skin around their abdomens and thigh, while leaving the buttocks alone. Other patients may choose to add another procedure, such as liposuction, to further enhance the shape of their new bodies.
Why Should I Choose Dr. Green for Lower Body Lift?
Dr. Green is a highly respected plastic surgeon certified by the American Board of Plastic Surgery. He has extensive experience performing lower body lift procedures and has presented his research on body contouring following massive weight loss to the California Society of Plastic Surgeons.
To meet with Dr. Green to discuss lower body lift, call either his Sacramento office at (916) 929-1833 or Roseville office at (916) 773-5559.