Reignite your Self-Confidence
"We cannot deny the facts of Nature, but we should certainly try to improve on them." – The Psychology of Optimal Experience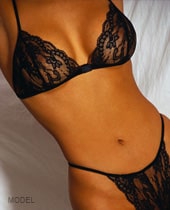 Cosmetic breast surgery addresses and enhances that quintessential feature of femininity. With the use of either saline or silicone implants, Dr. Scott Green is able to improve the size, shape and appearance of the female form through breast augmentation in Sacramento. Various other procedures are available to address under-sized, over-sized or sagging breasts. If size is not the issue, but the patient wants to simply recapture the more youthful shape and firmness that was lost after child-bearing and breast-feeding, there are options available for that as well. And for those women who have lost all or part of a breast through injury or illness, Dr. Green offers advanced breast reconstruction services.
Sacramento Plastic Surgery Procedures Offered
Dr. Green performs the following breast enhancement procedures:
It has been said that beauty is the first present nature gives to women, and the first it takes away. As women well know, breasts are not immune from the natural effects of time, gravity or illness. For those women who wish to do something about it, to have the silhouette they always wanted, or to regain the more youthful look they once had, Dr. Green is ready to help you make your vision a reality.
Unlike some Sacramento plastic surgeons, Dr. Scott Green understands the importance of the in-person consultation. He looks forward to meeting with you to learn more about your aesthetic goals. Request a consultation with Dr. Green online and discover what results you can achieve through breast augmentation or other plastic surgery options.