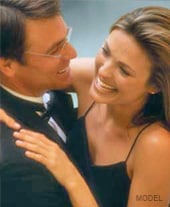 Regain your Confidence with a Breast Lift Surgery
As you age your skin loses elasticity, making it less likely to return to its normal shape after giving birth or breastfeeding. Combine this with time and the effects of gravity and the result can be drooping breasts (ptosis) that have lost their youthful shape. In an effort to reduce sagging and to achieve firmer and shapelier breasts, many women have chosen a breast lift in Sacramento, a procedure also known as mastopexy.
This procedure raises and reshapes a patient's sagging breasts. Patients who do not wish to enlarge their breasts can have a breast lift to raise and firm their breasts, resulting in a more youthful breast contour. This is a popular procedure for those women who wish to reclaim the look of their more youthful breasts, without receiving implants or otherwise increasing the overall size of their breasts. For those women who may be unhappy that they have lost a significant amount of breast volume over time, implants inserted in conjunction with a breast lift can increase breast size at the same time as the shape and position of the breasts are enhanced.
All About Breast Lift Surgery
A breast lift procedure is designed to reverse the effects of gravity on drooping breasts (ptosis) that have lost their youthful shape. The procedure is all about improving breast shape and position, not about increasing breast volume. For enhanced shape and size, many women choose to combine their breast lift with a breast reduction or breast augmentation in Sacramento, CA. In fact, it is not unusual for women who are having breast lift surgery to also have an augmentation because the breast lift reduces the size of the breast slightly.
Following breast lift surgery a patient's breasts are bandaged and they are fitted with a surgical bra (a compression garment that is designed to promote healing and reduce swelling of the breasts). Patients should wear this special bra for a month following surgery. Patients can expect to experience some swelling and bruising around the breasts that will last for 1 to 2 weeks. Ordinarily modest pain medications are sufficient to reduce this discomfort to a very tolerable level. Some patients also experience a temporary loss of sensation around their nipples.
How Breast Lift Surgery is Performed
General anesthesia or IV sedation is administered to the patient by an anesthesiologist prior to this procedure being performed. Incisions are made to follow the natural contour of your breasts so that scarring is less conspicuous. Stretched and excess skin is then excised and the nipples are repositioned higher, in a more attractive position. A mammogram is sometimes required prior to breast surgery.
As with any Sacramento cosmetic surgery procedure, be sure to follow Dr. Green's instructions regarding taking medications and vitamins, eating, drinking and ceasing smoking.
Your First Step
Unlike some Sacramento plastic surgeons, Dr. Scott Green places great importance on the value of the in-person consultation. He looks forward to meeting with you to learn more about your aesthetic goals. Request a consultation with Dr. Green online and discover what results you can achieve through breast lift and other cosmetic surgery options.