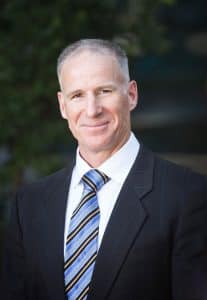 Sacramento cosmetic plastic surgeon Dr. Scott Green is board certified by the American Board of Plastic Surgery. He is also a Fellow of the American College of Surgeons. Long before he began seeing his cosmetic surgery patients, Dr. Green received his Medical Doctorate from Texas A&M School of Medicine. He then attended a general surgery residency at the University of Vermont Medical Center, followed by specialized plastic surgery training at the world-renowned Loma Linda University.
During his years at both the University of Vermont and Loma Linda University Medical Centers, Dr. Green received many awards, including the distinguished Resident of the Year award and the Bernard Barney Excellence in Plastic Surgery award.
Dr. Green's clinical scientific work has been included in the leading plastic surgery publications, Plastic and Reconstructive Surgery Journal (PRS). He has presented his research at many plastic surgery meetings and in 2000, was honored by his peers in receiving the award of best scientific research paper by the California Society of Plastic Surgeons. Most recently, in 2007, he presented his work on facial rejuvenation and body contouring following massive weight loss at the California Society of Plastic Surgeon's annual meeting.
As one of the leading plastic surgeons in Sacramento, Dr. Scott Green is one of the country's foremost innovators in the area of cosmetic surgery following massive weight loss. He has introduced new plastic surgery techniques and is proficient in the latest technology and surgical procedures. His specialties include breast surgery, facial rejuvenation, tummy tucks, and liposuction in Sacramento.
In addition to serving Sacramento cosmetic plastic surgery patients, Dr. Green has been a part of humanitarian missions over the years, providing reconstructive surgical services to the underprivileged in Baja, Mexico and Deschapelles, Haiti. In his free time he enjoys fishing, skiing, Arabian horses, and mountain climbing. He is married and a father of 6: Sage, Forrest, Hunter, Winter, Loden, and Jadean.