Back To Breast Augmentation Gallery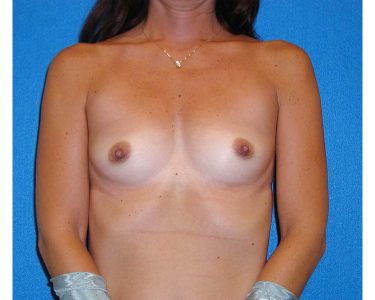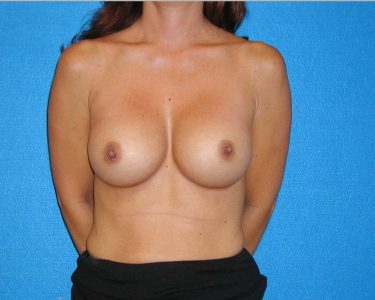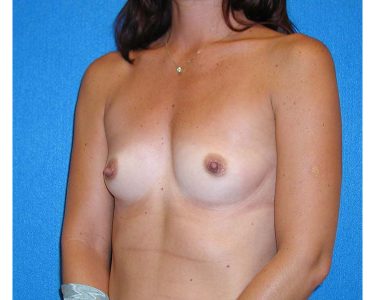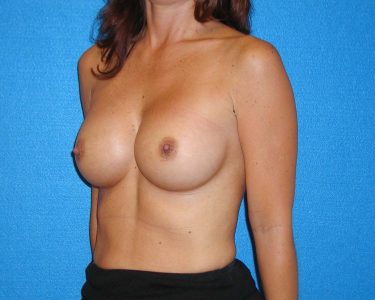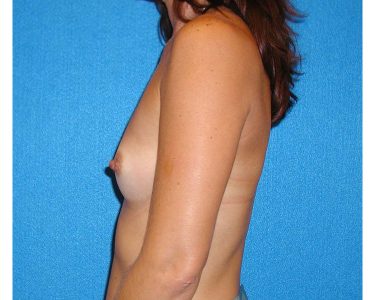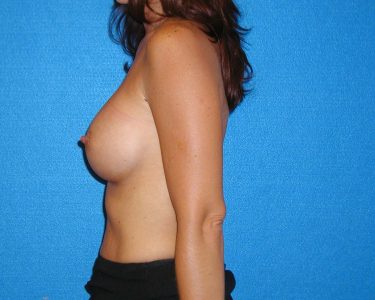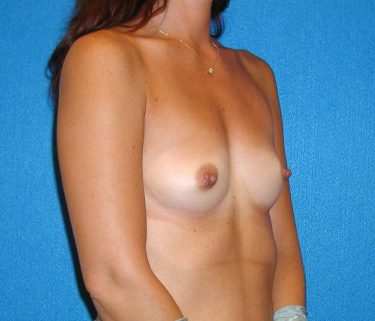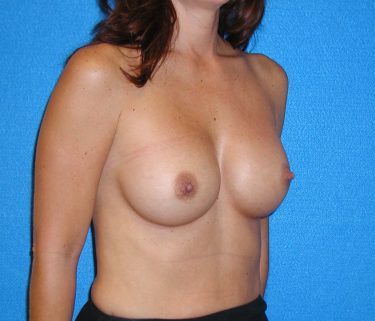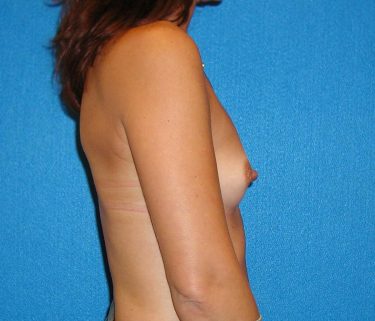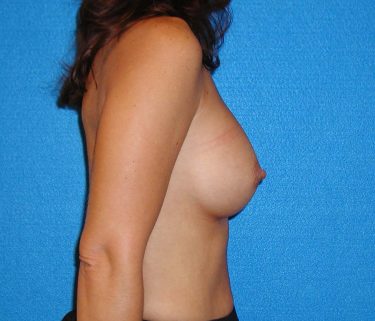 Description:
This tall, slender 40-year-old working mother was dissatisfied with her breasts after childbirth. She had taken good care of herself during pregnancy and had worked hard to regain a healthy, toned shape afterward, but she was still not pleased with the way pregnancy had changed her shape. In her consultation with me she explained that she was seeking breast augmentation in Sacramento to try to restore some of the volume lost from her breasts during pregnancy and breastfeeding.
At my practice it is very important to make sure that each patient understands her options so that she can make choices that fit her body very precisely. After examining her shape and listening to her goals, I spent a significant amount of time explaining and comparing options with this patient. Based on my recommendations and a better understanding of her procedure options she chose to receive silicone gel implants in the 400+cc range.
This patient chose a periareolar incision for her surgery. Healthy patients with good healing tendencies generally find that after they heal, the scar is unnoticeable (or nearly so), although immediately after surgery it will be more noticeable. During her procedure I placed two 450cc smooth round moderate-plus profile cohesive silicone gel implants partially below the chest muscle before closing the incisions.
After her procedure this patient is showing beautiful results. She now wears a 36 full C to D cup bra, and her breasts look full and shapely, with a very nice cleavage line. Although her after photo was taken only months following her plastic surgery in Sacramento, her scars are not noticeable, which is typical for my patients.
---