Back To Breast Augmentation Gallery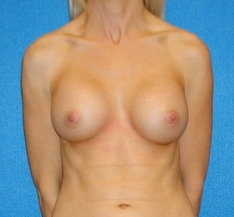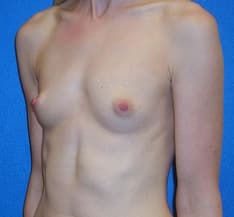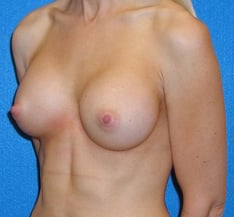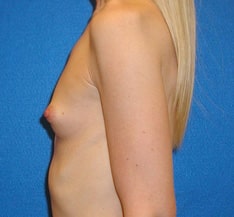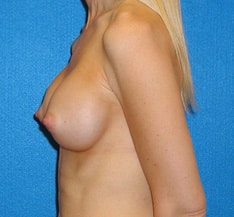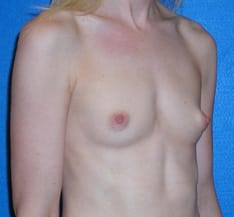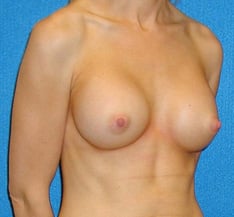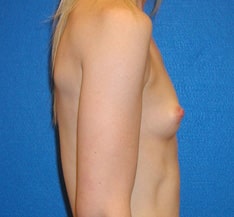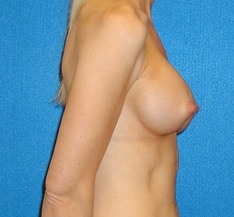 Description:
This 5'7″ 33-year-old patient weighs a slender 120 pounds and was dissatisfied with her small breasts. Because she has a very lean frame, she wanted to enhance her figure with a more feminine look. To find out how she could improve her appearance, she made an appointment with Dr. Scott Green, a board-certified Sacramento plastic surgeon who specializes in breast augmentation. After an extensive consultation and discussion, this patient chose to undergo a breast enlargement procedure, and together she and Dr. Green decided on moderate-plus profile saline implants.
This patient's preoperative examination revealed that she had good muscle development and very little fatty tissue below the skin. Because of this, I recommended for her to stay with a smaller- to medium-range implant in order to avoid an unnatural or obviously augmented appearance. This patient decided on saline implants, but because of her slenderness, silicone gel was also an appropriate option.
In her procedure, I first created an incision hidden in the natural crease of the armpit, then through this incision placed two saline implants below the chest muscle before filling each implant to 325cc. The transaxillary incision is very popular among my patients because it hides any scarring.
Postoperatively, this patient's bra size is 34C and she is very pleased with her enlarged breasts. Her new look is more feminine and she feels more comfortable in her own skin. She was very happy with the quality of her care and with the results of her breast augmentation in Sacramento.
---